Live Broadcast Program Of Final Fantasy 14
Final Fantasy XIV
Date: Apr/12/18 22:46:02
Views: 174
Square Enix will deliver the "43rd FFXIV Producer Letter LIVE" to introduce the latest information on MMORPG "PS Final Fantasy XIV (FFXIV)" for PS4 / PC in service from 18:30 on April 14th.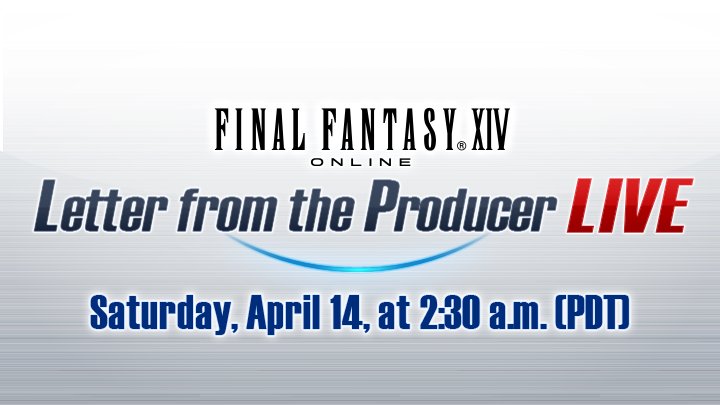 "The 43rd FFXIV Producer Letter LIVE"
This live broadcast will be delivered from the venue of the event "FINAL FANTASY XIV: Full Active Time Event in Matsuyama" for players to be held in Matsuyama City, Ehime Prefecture.
Contents will be the latest information on patch 4.3 which will be the next big update, as well as a special talk session in the latter part of the broadcast, the global community producer Toshio Murouchi will also carry out a section to answer questions from players It's a schedule.
"The 43rd FFXIV Producer Letter LIVE" Outline
【Distribution date and time】 April 14 18: 30
【Delivery place】
YouTube Live(https://youtu.be/mTlTDkcSfEU/)
Niconico Live(http://live.nicovideo.jp/watch/lv312258898/)
Twitch(https://www.twitch.tv/finalfantasyxiv/)
Sell official goods at the event venue
At the "FFXIV: Full Active Time Event in Matsuyama" venue, Official Goods of "FFXIV" will be sold. In addition, people other than invited guests can use it. Please confirm the official website for details. If you need gils in game recently, you will want to join in our activity to get the 5% off code and buy cheapest FFXIV Gil on FFXIV4GIL. Just mark the time and join in our activity on time.
"FFXIV" official goods sales overview
[Selling hours] 14: 00 - 17: 30 on April 14
[Sales place] Matsuyama City Community Center 1F Exhibition Hall