Final Fantasy XIV Is Preparing For The Upcoming Update 4.25
Final Fantasy XIV
Date: Mar/09/18 16:40:02
Views: 73
Final Fantasy XIV continues to offer many significant updates, like the last update Rise of a New Sun arrived last month. After a big event around Valentine's Day, Square Enix's game is preparing for the upcoming release of version 4.25, bringing with it a lot of new stuff.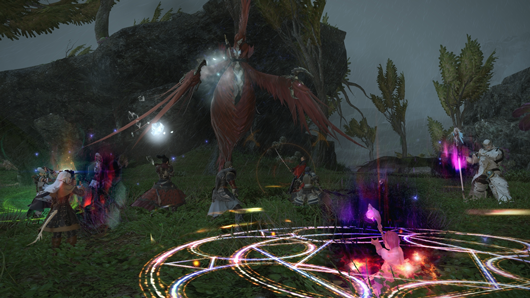 The major addition to this update is the arrival of Eureka's Forbidden Land, which will not just be just another region. We are promised new contributions gameplay side since the instances of this area can be made to 144 players simultaneously. They will have to regroup and hunt together to get rid of powerful creatures and complete some quests. As a reward, protean crystals will be distributed and can improve your equipment with the help of the blacksmith Gerolt.
It will also be possible to earn experience points, but these will be a bit special. Linked to the elements, they will be used to handle the "Magia Board" while giving you different affinities. Besides facilitating the exploration of this new area, these affinities will be crucial during the fight. It will therefore be necessary to choose them carefully before embarking on the onslaught of new dungeons.
In addition to the upcoming roll-out of this update, the "Little Ladies' Day" event is still running until March 14th. By participating in this event, you can get many new emotes in addition to other decorative items. For this, you will have to complete the quest for "A Colorful Affair", available in the Steps of Nald in Ul'dah.
The update 4.25 will be available March 13 on PC and PlayStation 4. If you need gils while playing in FFXIV, you can buy gils on ffxiv4gil. You can get 2% discount with code if you buy Final Fantasy XIV Gil on FFXIV4GIL.