Final Fantasy XIV: Update 4.25 Is Now Available
Final Fantasy XIV
Date: Mar/15/18 14:55:04
Views: 115
As announced by Square Enix, the new update of Final Fantasy XIV arrives today on all servers. The latter offers new combat mechanics, new weapons and unpublished rewards.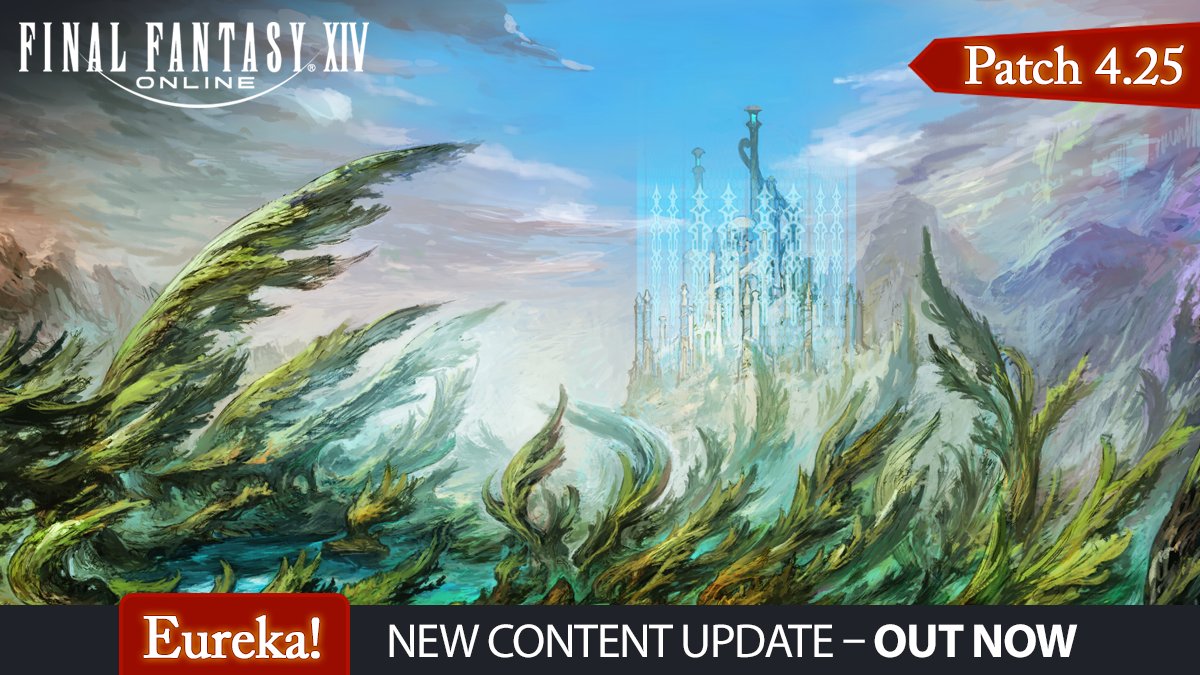 We told you about it here, this update of Final Fantasy XIV allows to discover the end of the adventures of the detective gentleman, but also to explore Eureka Anemos. It is an island on which a team of explorers has noticed the presence of creatures become hostile because of the elements become uncontrollable without the reasons being known. The forbidden land of Eureka Anemos is a big area that changes the approach of the game a little:
"Zone" type gameplay: Up to 144 players can occupy the same instance. Players are encouraged to band together to hunt the famous monsters together.
Character Progression: Adventurers will earn Basic Experience Points that will allow them to handle items. However, they will have to remain cautious, because dying in Eureka means losing experience points or even a level.
Alternative Combat System: Players will need to modify the element of their attacks with the Magia board to match that of their enemy, which will require more strategy. Players will need to customize the basic attributes of the Magia board before launching the expedition. This choice will be crucial in order to achieve the different objectives.
Rewards: Through their exploration of Eureka players will occasionally gain protean crystals that will allow them to upgrade their Eureka gear with the help of Gerolt, the famous blacksmith.
Final Fantasy XIV and its Stormblood extension are available on Mac, PC and PlayStation 4. FFXIV4GIL is a reliable and professional gil supplier, so it is wise for you to buy Final Fantasy XIV Gil on FFXIV4GIL.